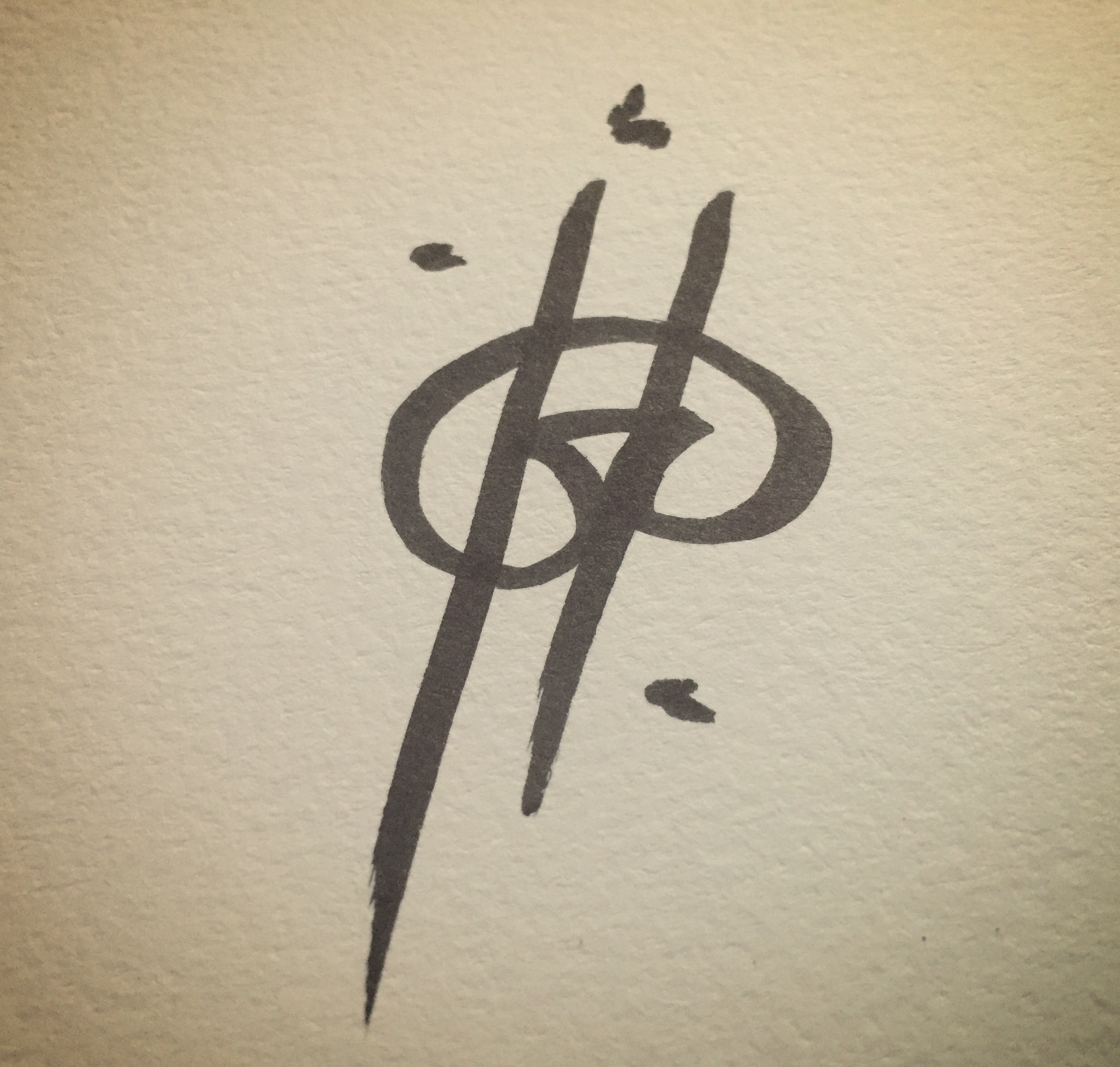 Personal Chop
Like Diamonds in the Alley, Just Moonlight on the Broken Glass
"Like Diamonds in the Alley", BFA thesis project, 2017-2018
This tableau invites exploration of a different landscape, to uncover the imperfections of memory, time and place. Currently, I am digging into the urban environment and its tenacious grasp on my spirit. A gritty imperfect beauty exists in the city.
All of the elements of the display were fabricated from recycled and re-purposed items scavenged from the streets of Westwood, one of the richest, poorest neighborhoods in metro Denver. The raw elements of concrete, gravel and asphalt mix with scrap metal and broken glass to create a river of flowing texture, light and color.
My work celebrates the asymmetric balance, and creative juxtaposition of life's experiences. "Don't talk to me about the moonlight, show me its glint on broken glass". - Anton Chekhov
Like Diamonds in the Alley
Detail: tableau shown in the D3 Metal Invitational, 2017,
Curator: Crystal O'Brien
Mixed Media Cuff
Copper, sterling silver, waxed thread, enameled steel foam, 2016
Gallery presentation of tableau, with jewelry pieces. The created environment adds impact to the jewelry and gives context to their design and fabrication methods and materials.
Leaves in a Fence, 2016
Steel cuff, inspired by Art Noveau architecture of the late 19th century. This is the unseen part of the bracelet. The parts we don't see are as interesting as what we show on the surface!
Like Diamonds in the Alley, detail with jewelry
Sterling silver, LC alexandrite
Pine Cones
2017, Steel wire, rod, copper wire and jute, 12" x 36"
Pine Cones
Detail of Pine Cones, showing jute and copper wire
Pendant
Demo piece, 2016, Keumbo'o pendant
Detail back of Keumbo'o pendant
Un-contained collection
Collection of small containers, from 2015-2017
Offering
Raised brass dish, on copper spiculums. 2016, Dish is 3" dia. base is about 6" long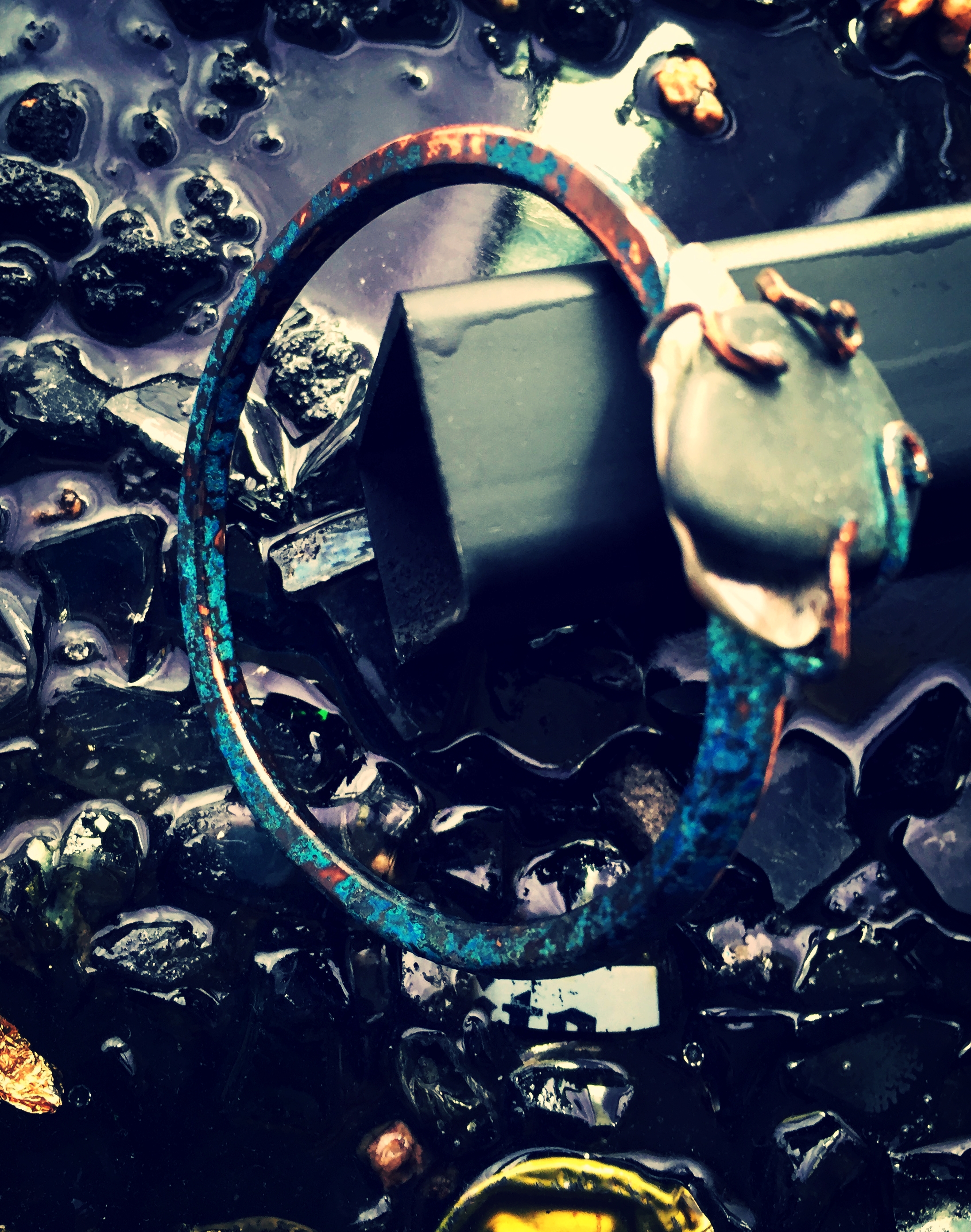 Parking Lot Rock Bangle
Bangle Bracelet fabricated from found rock, drawn copper wire, sterling silver, ammonia salt patina. Part of Like Diamonds in the Alley, BFA thesis project, 2017
Billboard Brooch
Sterling silver, Reticulation, Fire agate, Citrine, Steel and Brass, Brooch, 2017 Part of Like Diamonds in the Alley, BFA thesis project, 2017-2018
Inside out
Brooch, 2017,Ancient bronze cast from a seed pod on flame painted copper approx. 3" long x 2" wide x 1' high.
side b
Pendant, Keumboo, 24K gold leaf on blackened fine silver, approx. 2" long x 1/2" wide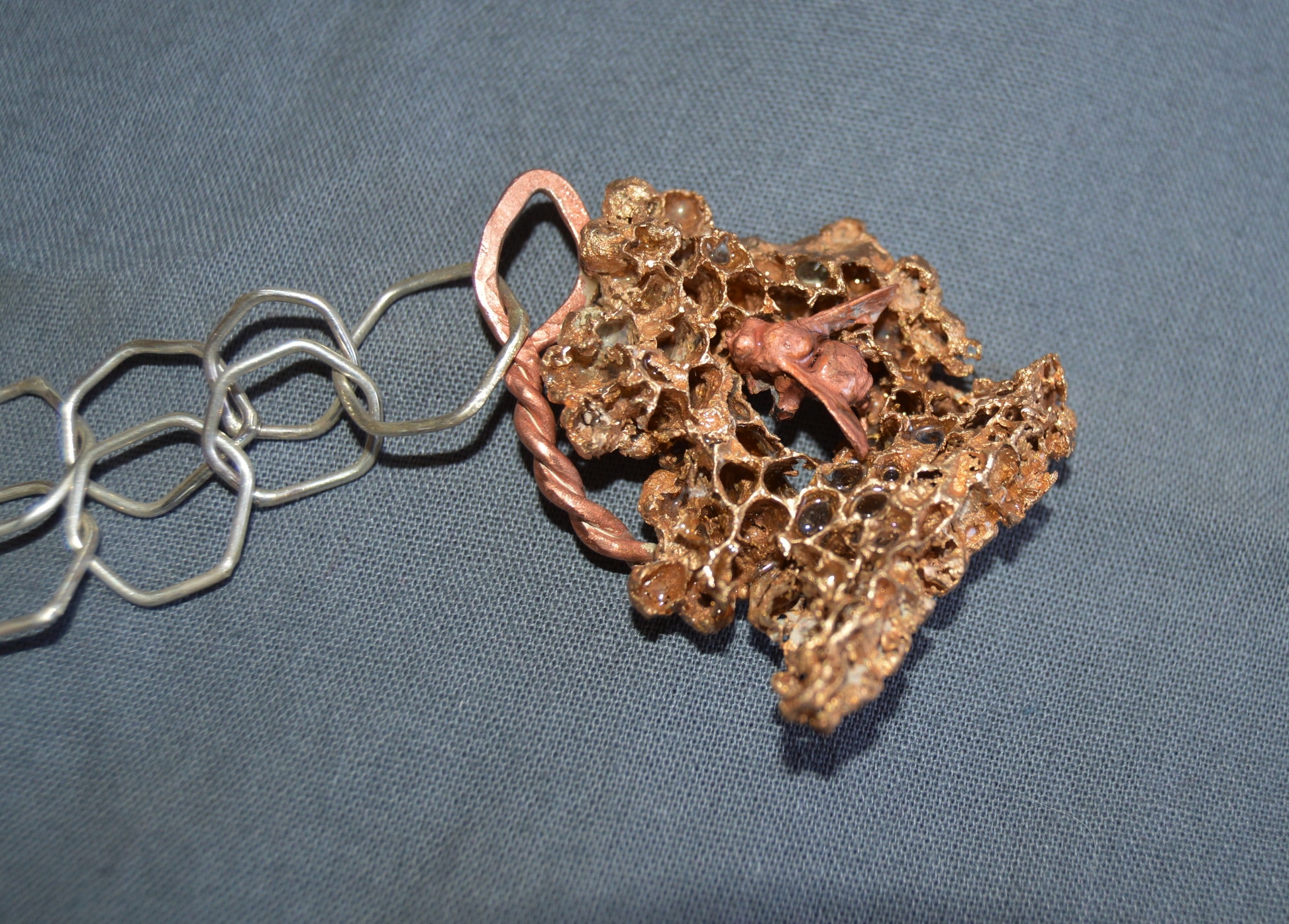 Beezle
2017, Electro-formed copper honey bee on bronze cast honeycomb, pendant, hangs from 18" forged hexagons of sterling silver. 3 way mixed metals and castings of natural found objects.
Diamond in the Rough mixed media sculpture 2018
Inspired by my neighborhood, This project involves the spiritual uses of brooms for protection and cleansing. Construction of the broom uses steel, copper, concrete and a "diamond". I collected debris from the street (Morrison Rd) and set it in clear poly resin, some smaller debris was scanned and printed with a 3D printer. The photo projected behind the broom was taken in between 2 buildings on Morrison Rd. This is where I live.
Diamond in the Rough, detail
'diamond' set in concrete on tip of broom handle.
Rectangle Bangles, 2018, sterling silver
Series of 5 bracelets that feature twisted geometry.
Acetabulum
Chase and Repoussee on copper. Small raised bowl, approx. 4' dia. Flame painted patina, inside surface view.
acetabulum. outside view
electro-fungus, 2018
Arm Band
2017, Sterling Silver, Steel, Broken Glass, Concrete, Resin
Sonoran Sunset
Chrysocolla, Sterling silver, 2016
Detail, Handle, Diamond Broom
2018, Steel, Copper, Concrete, Cubic Zirconia
Necklace, found object
Copper, brass, torch fired enamel, bottle cap